Pizza Crusts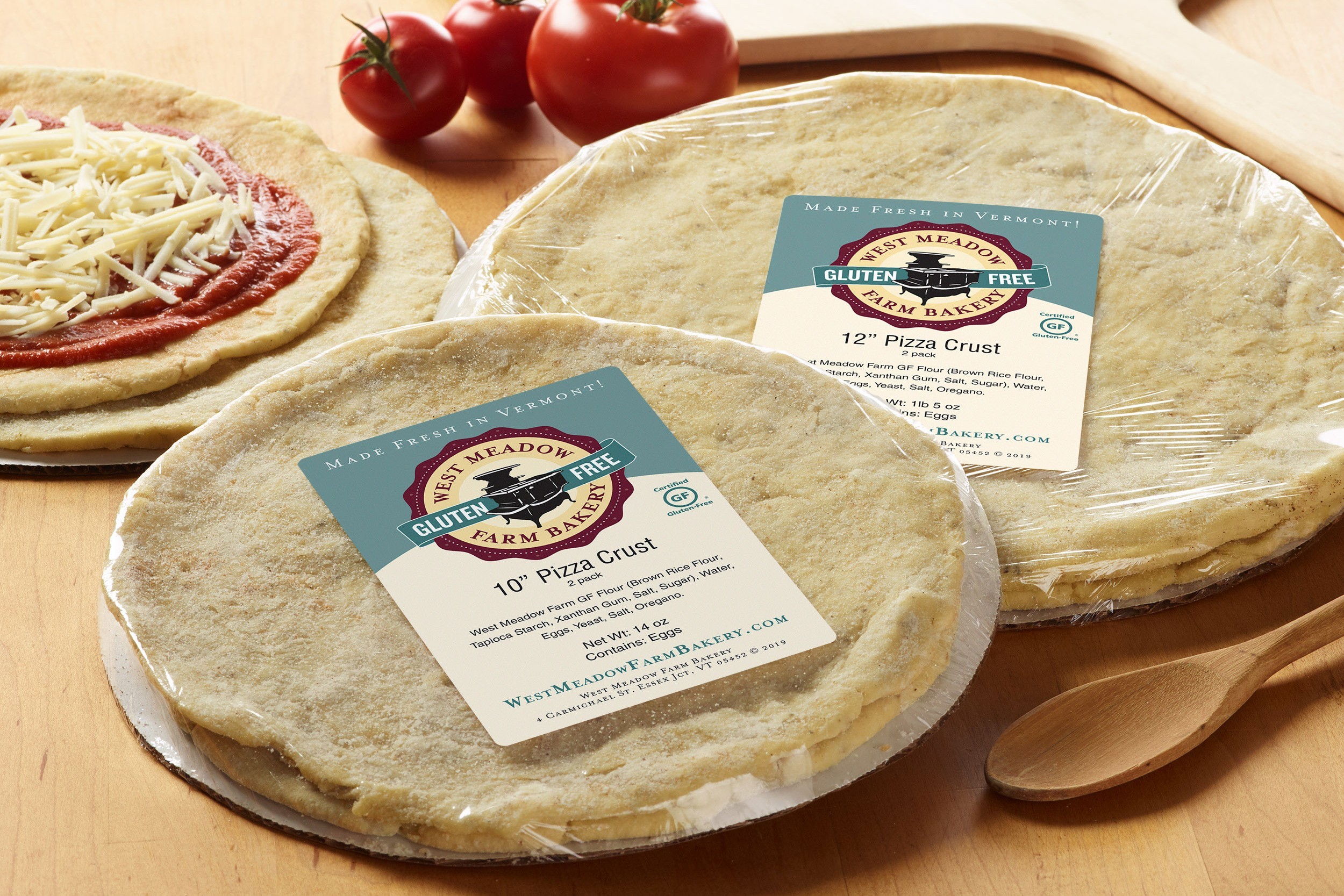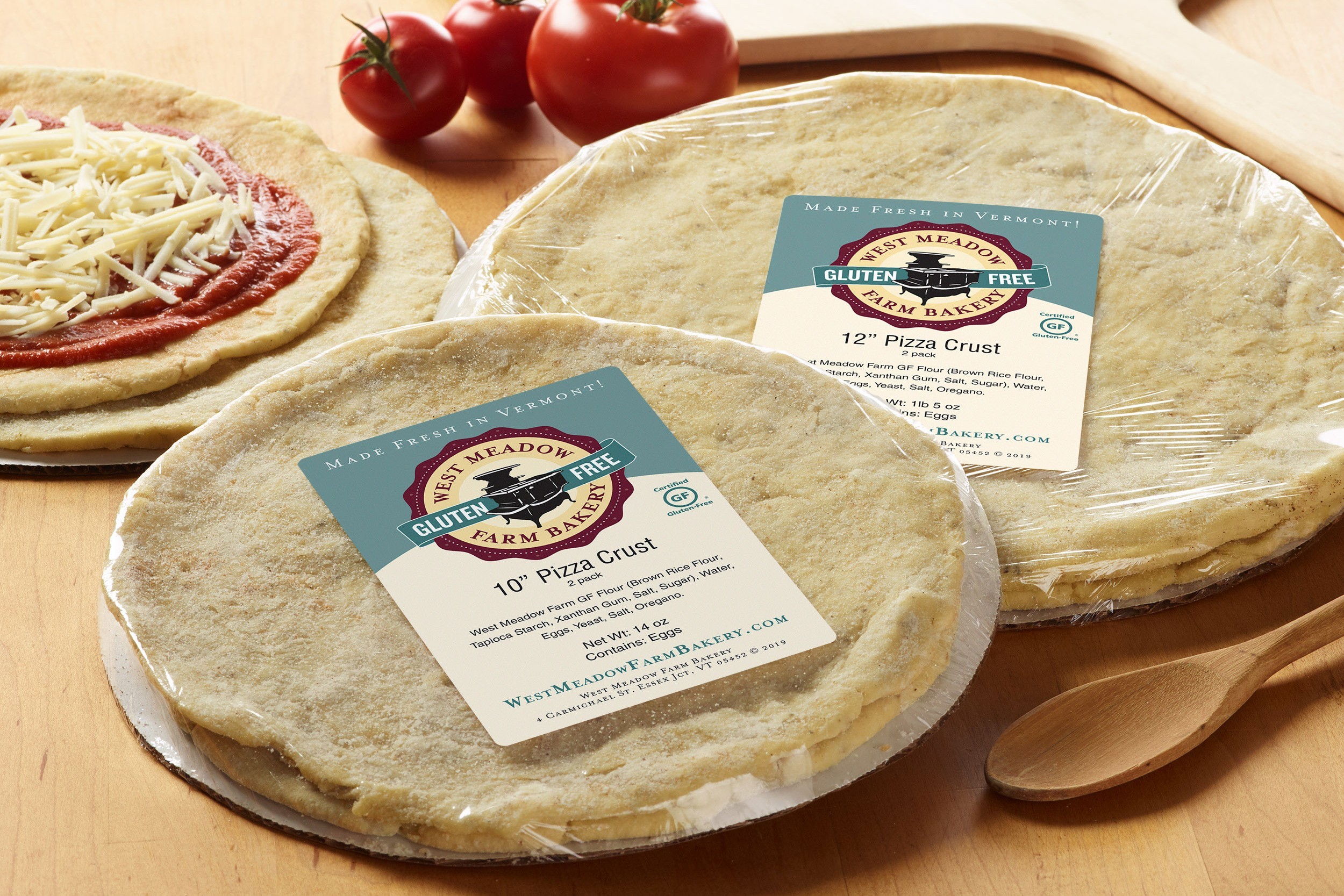 Our gluten-free pizza crusts are par-baked flatbread crusts. They're so good you'll wonder if they're really gluten free!
We sell our original gluten free crusts at natural food stores in Chittenden County, Middlebury and Montpelier, and at restaurants such as American Flatbread, Mimmo's, and Positive Pie. Remember to keep your crust frozen. When it's time for dinner, grab it out of the freezer, add your favorite toppings, and bake it at 420 degrees for 20 minutes.
We also have a vegan option. You can find our vegan pizza crust at Pizzeria Veritas, or come by the store and grab a pack! Baking instructions are the same as our regular gluten-free crusts.
If you're interested in wholesale crusts, check out our Wholesale page. For retail purchases, head to the cafe in Essex, or visit one of the natural food stores we sell through.