Breads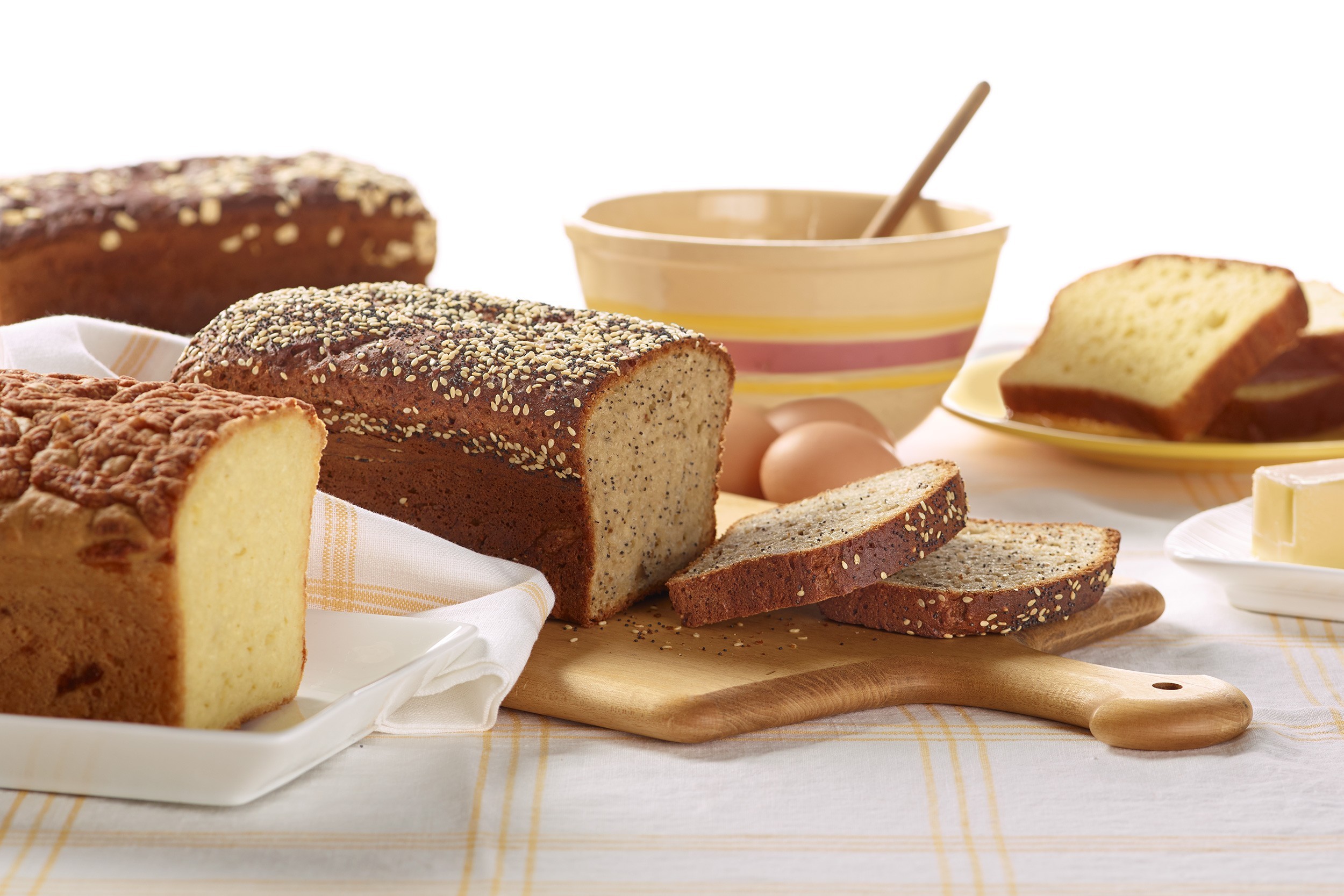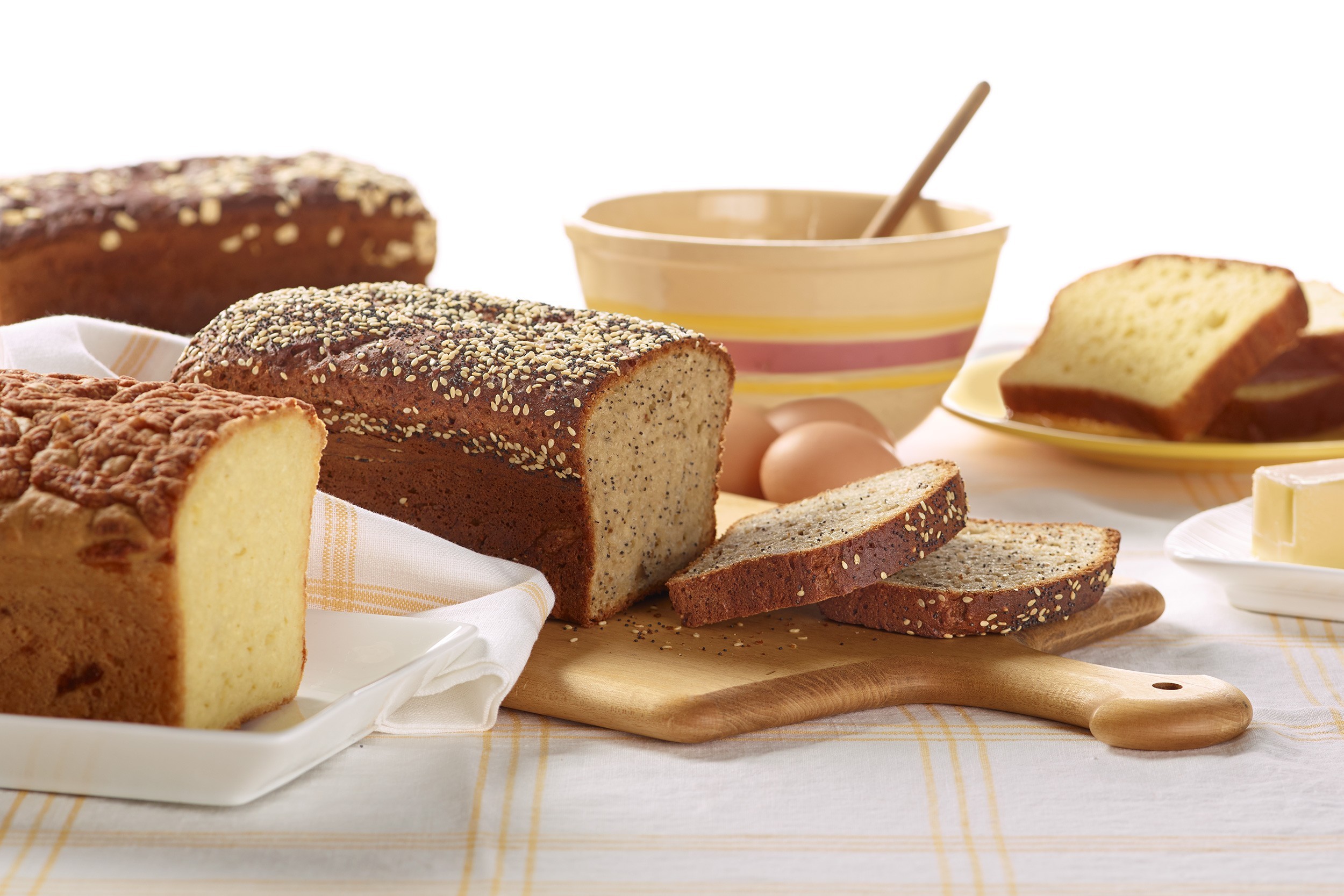 What started with a simple, home-baked white bread has turned into a wide choice of delicious breads and flatbread pizza crusts. Our selection has you covered from morning toast to holiday meals.
All our breads are made with our proprietary certified gluten-free bread flour.
3 Cheese
If you love a good cheese bread, ours will not disappoint. Featuring cheddar, parmesan, and swiss cheeses, this bread is fantastic with pasta or as toast.
Oatrageous Oatmeal
This recipe is an adaptation of a family favorite! Get your soluble fiber with our fresh-baked Oat Bread. Made with certified gluten-free oatmeal and iron-rich molasses, our Oat Bread is packed with antioxidants (thanks, oats!) and vitamins. It's great with fluffernutter or as French toast.
White
The bread that got us going. Made simply like grandma used to make with flour, eggs, oil, and water. The perfect bread for any of your favorite sandwiches.
Challah
Our Challah bread is made so traditionally (flour, eggs, oil, and water) no one will ever know it's gluten-free. A great choice for French toast or have a slice with butter.
Cinnamon Raisin
Our Cinnamon Raisin bread blends brown sugar, cinnamon, and raisins with a gluten-free base. It's perfect for your toaster or for making a decadent French Toast.
Super Seeded
Sarah's 7 year-old loves this bread! Packed with walnuts, sesame seeds, poppy seeds, and honey, our Super Seeded bread is super healthy. And makes the best sandwiches, according to Aiden.