How to Use Our Stuffing Mix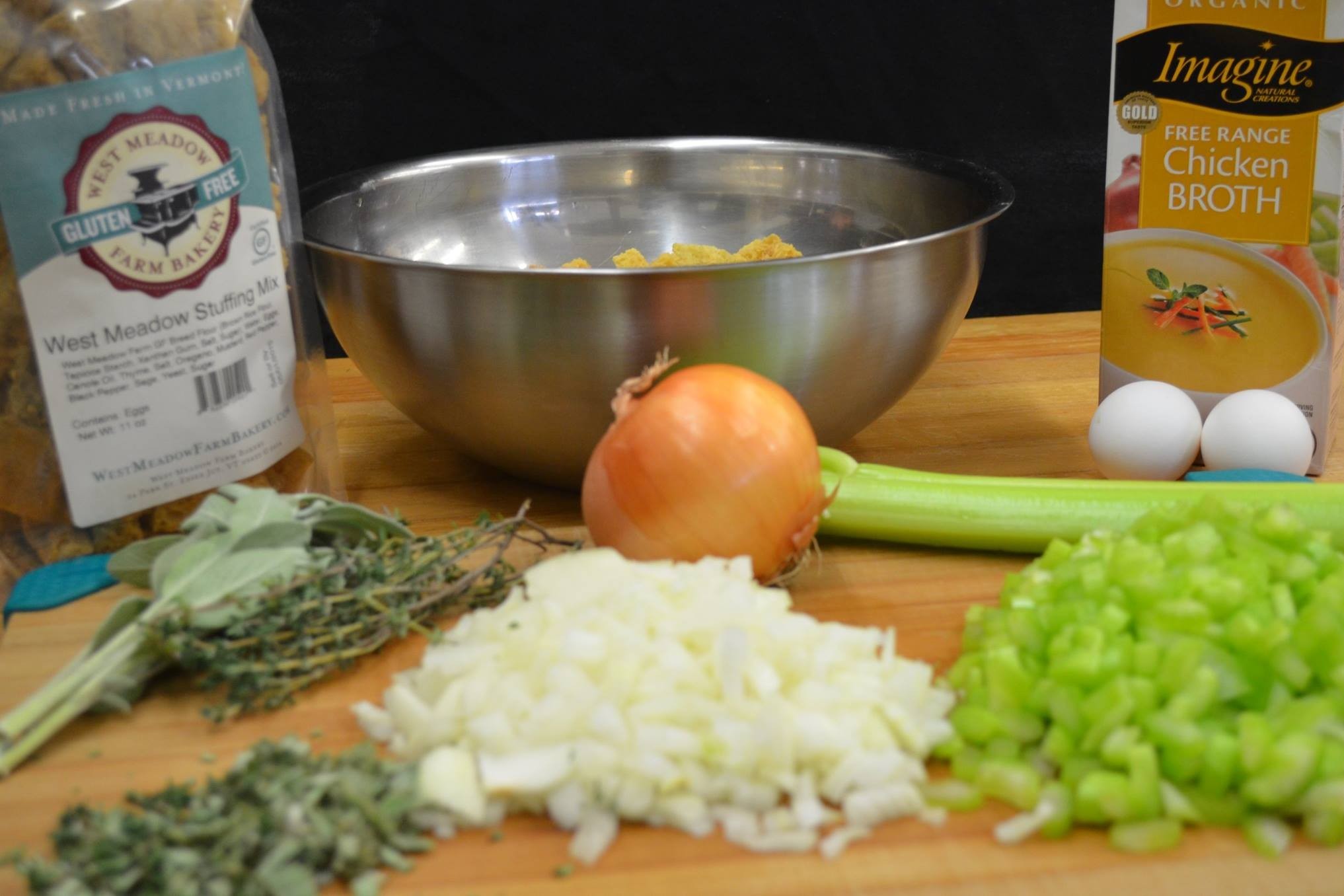 With Thanksgiving and Christmas rapidly approaching, here's how to use our Stuffing Mix to make your bird the best it can be!
Directions: (approx. 6 servings)

1. Empty the contents of our Stuffing Mix into mixing bowl.

2. In a skillet, melt 6 tablespoons of butter or oil. Mince half a medium onion, dice 2 stalks of celery, and slice 1 cup of mushrooms. Add to the skillet and sauté until softened.

3. Add any combination of the following ingredients to the vegetable mix:
½ cup cranberries or raisins,
½ cup chopped nuts,
1 apple cored and coarsely chopped,
1 cup fully cooked gluten free sausage

4. Toss together vegetable and stuffing mixes.

5. Whisk together 2 eggs with 2 cups of chicken or vegetable stock. Pour over stuffing mix.

6. Knead together with your hands until the bread is very moist (a spoon or spatula is also acceptable).

7. Spread evenly in greased baking dish. Bake at 350 degrees for 30 minutes, stirring half way through.
Next Blog Post
Admittedly, we're biased, but West Meadow Farm Gluten-Free Flour Blends are pretty darn good. It took years of tweaking to get the right combination of flours and starches to make a cup-for-cup replacement we're proud to put our name on.