Do you make Gluten-Free Wedding Cakes?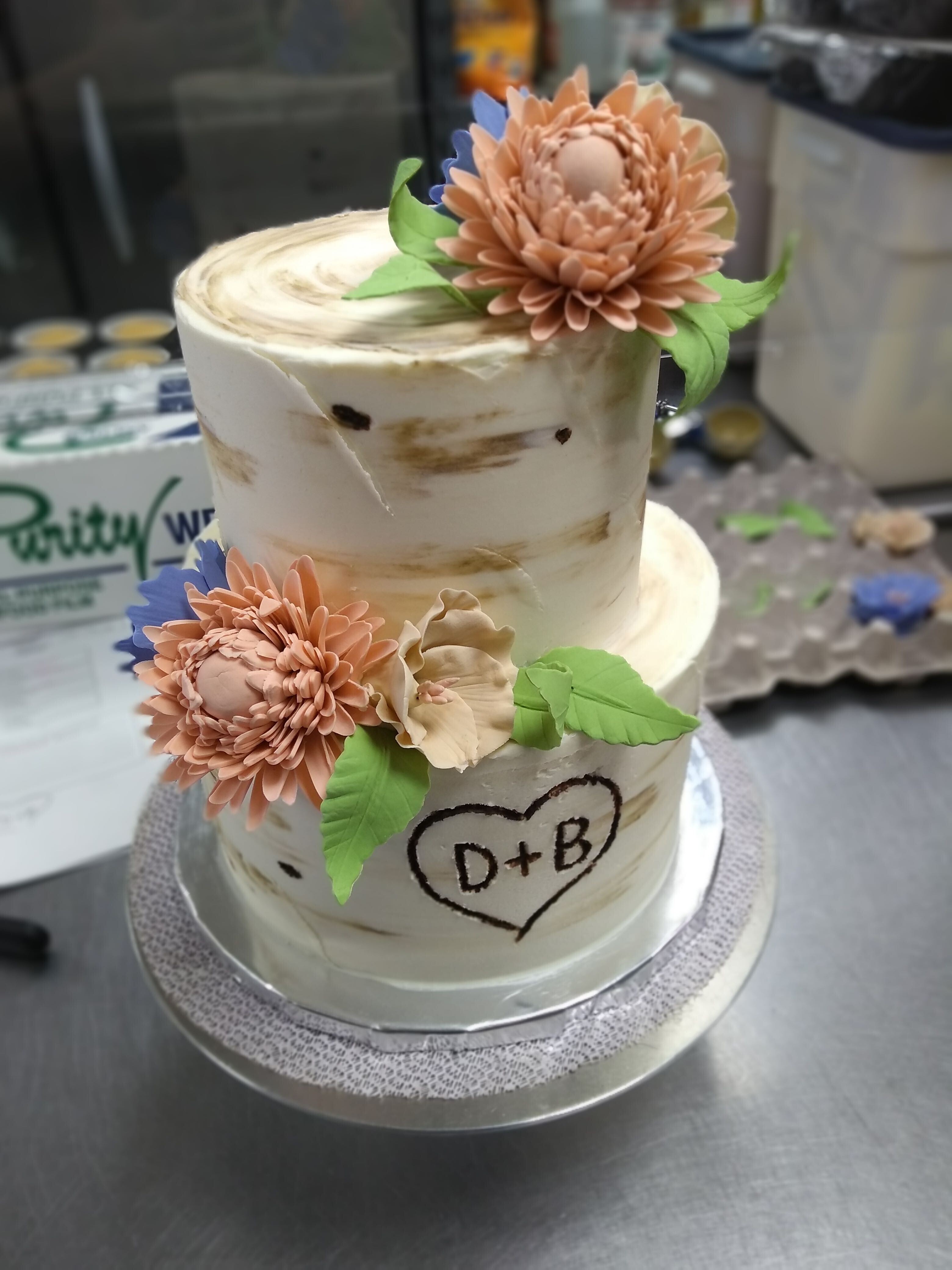 Gluten-free couples need gluten-free wedding cakes! It just so happens our little Vermont bakery can make just that - and cupcakes, too. Over the past few years, we've chatted with dozens of couples who are either gluten-free, gluten-free/dairy-free, or looking to serve a cake for gluten-free guests. Let's break down some of our most common questions:
Do you specialize in wedding cakes?
Nope! We're a gluten-free bakery that bakes delicious, gluten-free replacements for gluten-full baked goods - and that includes gluten-free wedding cakes. We make custom cakes every week, so we know our way around a cake stand. We're buttercream specialists who also dabble in fondant, gum paste, and all that's in between!
Are you available for my wedding date?
Maybe! We take on one wedding/week to make sure each and every cake gets the time it deserves. We have black-out dates for November through December due to the holiday rush. We want to verify that we can reserve the date for you before moving forward, so the first step is to give us a call or drop an email to get the process started.
Update, June 2021: To our great surprise, we are fully booked for 2021! We know: crazy! We're also not taking 2022 weddings at the moment. Check back in January 2022.
Can I schedule a tasting?
Once your date is confirm with us: Yes, in fact, we insist! Our tastings take place in the comfort of your own home with our take-away tasting kits. Each kit contains six cupcakes - choose three cake flavor and frosting combinations. The kit is $15, with an additional $3.50/filling. Fill-out our tasting form here (select "Make a Copy" before editing) and email it to us at info@westmeadowfarmbakery.com at least a week before your pick-up, as we do fill-up quickly. If you don't hear from us after 48-hours, call or email to confirm your order and pick-up date.
Do you offer gluten-free dairy-free or vegan options?
Yes, indeed! While the selection is more limited than our entire gluten-free range, we can accommodate dairy-free and vegan needs, as well as nut- and peanut-free.
What size cakes do you offer?
We offer mini cupcakes, traditional cupcakes, and round cakes ranging from 6- to 12-inches. We offer single tier cakes (3-layers) only at the moment.
How are your wedding cakes priced?
We charge $4.50/serving for cake, $3.25 per cupcake, and $1.99 per mini cupcake (plus $0.50/cupcake for filling). The price goes up from there depending on fillings, design elements such as sugar flowers, ribbons, or use of fondant, as well as delivery. We require a deposit of 50% when you order your cake with the balance due at pickup. If we deliver your cake, we require payment of the balance and delivery fee 24-hours prior to your wedding.
When do I need to order my cake?
We can book a month out from the wedding date, but prefer to be contacted well in advance.
Do you deliver?
Yes. We offer delivery within Chittenden county for $25 and $25 plus $0.50/mile for deliveries outside of Chittenden county.
Where can I view examples of your work?
We can always provide more, but to get you started: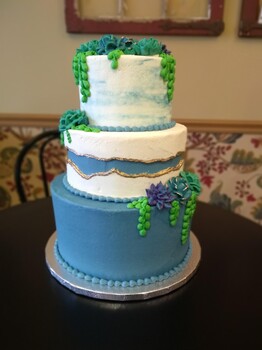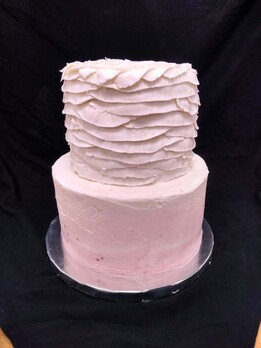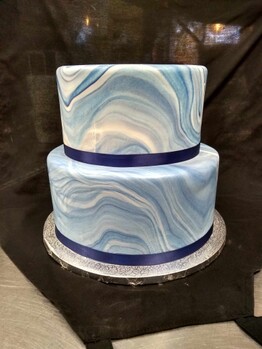 Next Blog Post
One of the most popular frequently asked questions we get: "Do you ship?" The answer: yes and no. Read on for details.