How Do Destination Deliveries Work?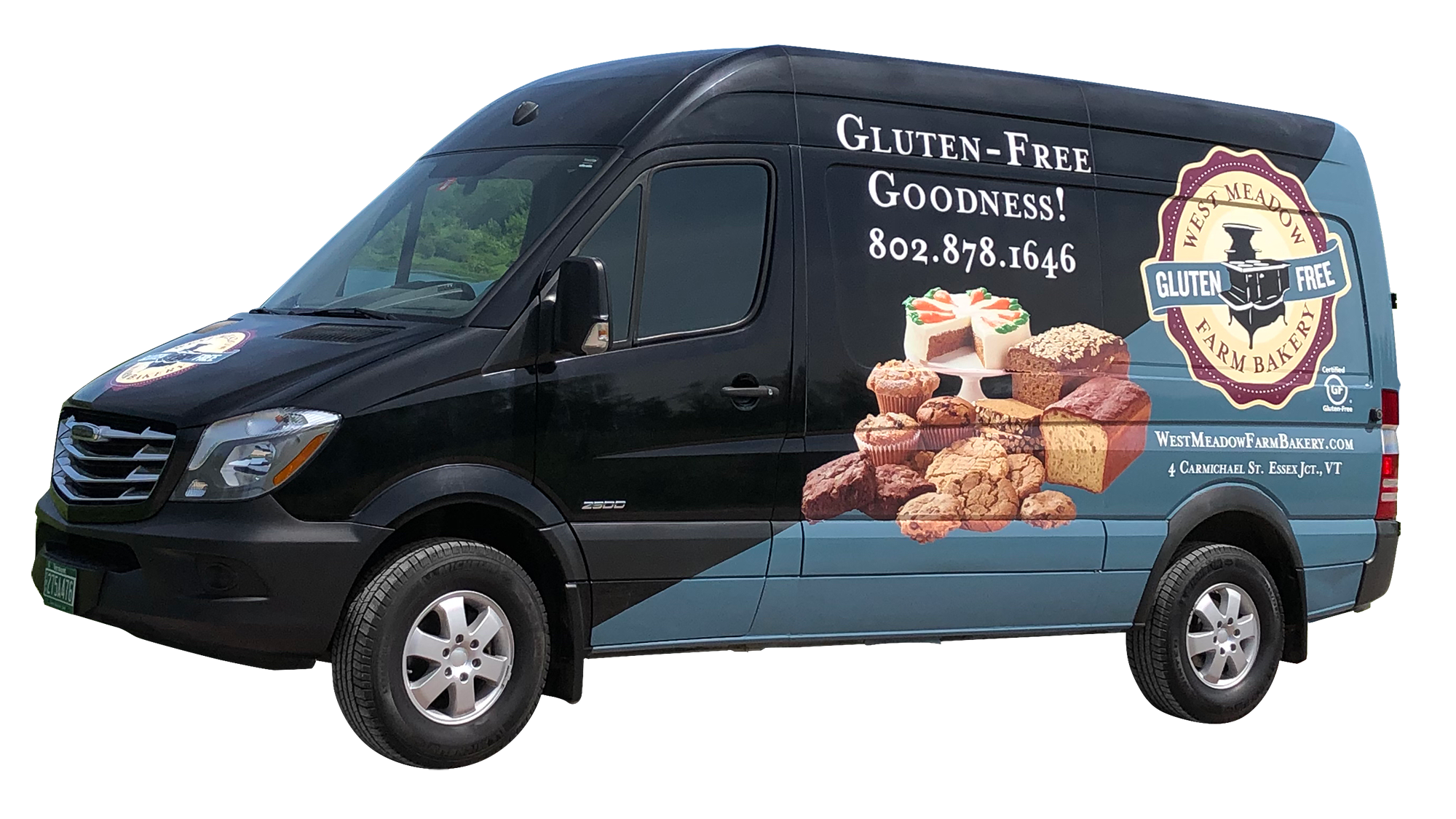 While we're a proud Vermont business, we also know many of our gluten-free customers come from all over New England. We ship our products to reach a good number of you, but when life got complicated in 2020, we knew we needed to find a new way to reach our New York and New Hampshire neighbors. And thus, Destinations Deliveries was born!
What are Destination Deliveries?
Once a month, we load up our van with gluten-free baked goods and deliver orders to Plattsburgh, New York and the Upper Valley (NH/VT).
Where do you deliver?
In the Upper Valley, we meet at the Wilder Park and Ride (15 Hewitt Street, White River Junction).
In Plattsburgh, we meet at the Crete Civic Center.
When do you deliver?
We aim for once a month to keep your gluten-free pantry stocked. This year we will do a special November and December delivery closer to the holidays to make sure you have your holiday treats! Those dates are still TBD.
Here is the tentative 2022 schedule:
2023 Destination Deliveries

| | Upper Valley | Plattsburgh |
| --- | --- | --- |
| January | Jan 21 @ 11:00am | Jan 21 @ 2:00pm |
| February | Feb 25th @ 11:00am | Feb 25th @ 2:00pm |
| March | N/A | N/A |
| April | April 8th @ 11:00am | April 8th @ 2:00pm |
| May | May 6th @ 11:00am | May 6th @ 2:00pm |
| June | June 17th @ 11:00am | June 17th @ 2:00pm |
| July | TBD | TBD |
| August | TBD | TBD |
| September | TBD | TBD |
| October | TBD | TBD |
| November | TBD | TBD |
| Thanksgiving | TBD | TBD |
| December | TBD | TBD |
How do I pick-up my order?
Whether you're in New York or New Hampshire, you'll easily spot us at your delivery spot - we're the big delivery van with West Meadow Farm Bakery on the side. Come on over (masked and respectfully distanced), share your name with our driver, and they'll give you your order. Easy as pie!
What can I order?
Almost anything off our menu! If the delivery is around a holiday, we can also add in that holiday's specials.
How do I place an order?
You can call or text in your order to (802) 878-1646 or email us at info@westmeadowfarmbakery.com. We prefer all orders to be pre-paid, so we'll eventually chat on the phone to take your payment. Please place your order by noon the Thursday before your delivery date so we have time to make your order!
Next Blog Post
One of the most popular frequently asked questions we get: "Do you ship?" The answer: yes and no. Read on for details.